Residential Glass Services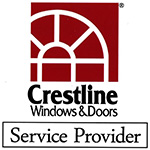 Our professional team at Fieldstone Glass can help you determine what glass you need to add the finishing touches on your home or upgrade your current glass setup. We offer a large variety of products to meet your needs.
Contact us today to talk about what you need for your project, no matter what stage of the process you're in:
Framed or frameless (heavy glass) shower doors
Table tops
Shelving
Mirrors both standard and distressed
Specialty glass for cabinetry (over 100 patterns)
Window replacement or installation (insulated, weather shield, screens, reglazing, etc.)
Patio and entry doors
Fireplace glass
Safety glazing both glass and plastic
Insulated units (replace fogged or broken glass)
Both in shop and field service are available
Auto Glass
Our services extend to your car, truck or SUVs, new or old. No matter if you live in Oconomowoc or one of the surrounding areas, sooner or later you will get a stone chip or need some sort of auto glass replacement. We offer windshield replacement, stone chip repairs, mirror repairs, and more.
Schedule a Service
We are standing by and ready for your call. Contact us today to schedule a service for your home or car. Our professionals will take accurate measurements, consult with you about the brand of glass to use, and walk you through the entire process of glass installation or replacement.